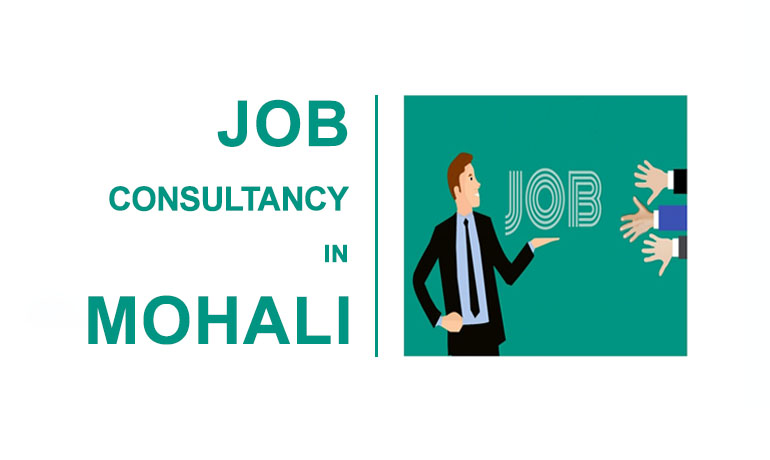 Are you looking for placement services in Mohali?
It's not easy to find the desired job by yourself, it can take a long time and affords. Therefore job seekers look for the best placement agencies near me so that they can get good jobs according to their profiles.
A good placement agency can arrange many jobs that are matching with your qualification and skill set. Mentioned here are more than 200 job profiles; however the numbers are much more than that and these agencies have to approach any type of private, public, and government sector for employment.
What is a job consultancy firm?
A consultancy firm comprises a group of specialized professionals who provide professional-level guidance to the business house. Placement agencies receive contracts for solving manpower issues and everyday queries of business houses. They help industries to fulfill their manpower requirements in various fields and positions. 
So if you are got tired to find your desired job and looking for someone who can help you to find the best job for you according to your skills then you visit the right place because to make your search easy we have found the 5 best job consultants in Mohali. 
Here is the list of Top 5 job Consultants in Mohali
TDS Group

Career X

PRCC

Miles Ahead Consultancy

ABP Empower
TDS Group – The past record of TDS Group is incredible. It provides the finest staffing and recruiting services to various industries all over India. This company has been running a recruitment agency for 22 years. If you are willing to find a job in any field so in this case, TDS Group is providing creative placement services in Mohali, Chandigarh, Delhi, Gurgaon and Kolkata with a team of experienced and well-skilled experts who sincerely do their work.
Why TDS Group?
TDS Group is one of the old and most famous job placements agency in Mohali. They offer the best recruitment opportunities and have an experience of many years in this field.

TDS Group has tied up with many reputed companies. They provide the best jobs to employees and the finest employees to the company.

Everyone knows about TDS Group because it is a trustworthy and leading job consultancy.
Contact Details:
Phone No. - 0172-5090668
Email - info@tdsgroup.in
Career X- Career X is also the best job consultants in Mohali. They grant the finest recruitment opportunities.  They have a high reputation and fame in this business; they are highly capable of providing jobs in Tri-City and all across the country. 
They are available all the time for jobs.  Their prime motive is to provide prominent employment to well-qualified candidates as well as the company.
Contact Details:
Phone No. - +91 6239751789
Email   - info@careerx.co.in
Also read:- Find the best job consultants in Chandigarh
PRCC – PRCC is a well-knownrecruitment agency in Mohali. Their motive is to grant a brilliant future to candidates. That's why they arrange placements, coaching, staffing, recruitments, and interview training.
PRCC has great recruitment skills. They understand all types of domains and skill requirements. That's why they properly guide candidates to learn innovative skills and develop new talent in accordance with the company's requirements. PRCC is extremely dedicated to providing deserving candidates to the organization.
 Contact Details:
Phone No. - 088830 00050
Email -   info@indiajobsprcc.com
Miles Ahead Consultancy – Miles Ahead Consultancy is also known for top job consultants in Mohali. This consultancy has been running since 2011 and this has excellent services regarding jobs.Their topmost purpose is to deliver well-qualified candidates to an organization for the growth of the organization.
 Contact Details: 
Phone No. - +91-8872006878
Email - info@miles-ahead.co.in
ABP Empower – ABP Empower is a renowned job consultancy in Mohali. This is the oldest consultancy and this has been going on for many years.ABP Empower consultancy provides highly skilled, educated candidates to the company. This consultancy has many ties up with both domestic and international companies.
Contact Details:
Phone No. - +91-7986047849
Email - hr.abpempower@gmail.com
Wrap Up – A job recruitment agency helps candidates and as well companies. They provide deserving candidates to an organization and besides they personally help the candidates by telling them about the best company. You can easily achieve your goal through the best job consultancy.
RELATED ARTICLES