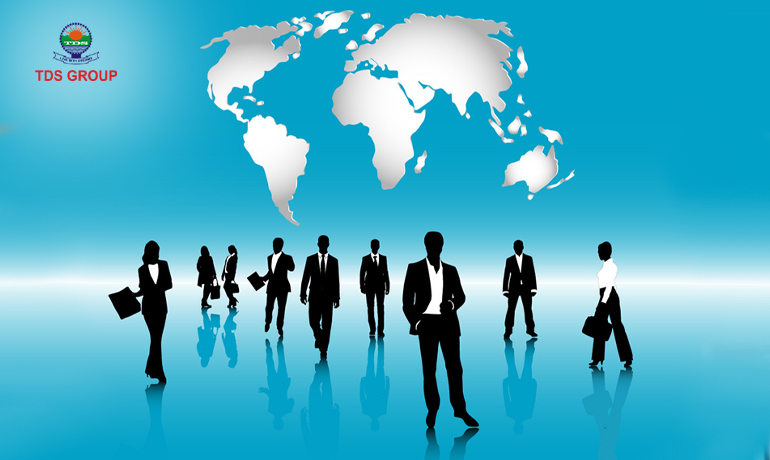 Everyone finds the idea of working abroad quite lucrative. But can you land yourself a good job offer without the right connections? Well! That's not possible. This is why registering for overseas recruitment agencies must be on top of your priorities.
Honestly, it is pretty challenging to keep track of all the international opportunities. Plus, you can't always be sure of all the relocation and travel logistics support of the available career options. The reasons are many, and it will make a lot of sense if you work with overseas recruitment agencies. To put it simply, taking help from such Recruitment agencies in Delhi NCR can help expedite your job search. Not only that, but it will also help you find the right employment opportunities.
Having said that, it's still a big question? Are these placement agencies even helpful? Do they help you find your dream job? Keep reading, and you'll find out!
Overseas Recruitment Agencies: How Are They Beneficial?
If you are looking to work abroad, the best way is to contact overseas recruitment agencies via their website. You can also reach out to them through job board, email, or by calling them directly. The agency usually screens the resume. When they find a good job opportunity that fits your role, they contact you. This is why sharing the correct contact details is of utmost importance.
But that's not the only reason you should get in touch with placement agencies for jobs abroad. Here is why they play a pivotal role in grabbing a good job opportunity for yourself.
You are technically not investing anything.

Yes, you heard it right! Since the clients or the companies hire the recruitment agencies. They are paid by them when they hire someone right for the job. So, you won't have to pay anything to use their services.

They know about vacancies before job seekers.

Since they have an extensive network, they have access to jobs that's usually not the case with job seekers. So, they can put you in touch with the clients and projects without costing you a penny. All you have to do is present yourself as suitable to them.

They understand all the legalities of that specific country.

Since these agencies specialize in particular industries, you can go with the one looking for your skillset or experience. But that's not all! They understand all the requirements of that specific country as well.

They are known for their reputation.

Remember, not every company prefers to talk to job seekers directly. Moreover, such companies like to interview the candidates vetted through overseas recruitment agencies. Such companies trust these professionals to find the right fit for their company.

They have an interest in picking the right candidate for the job.

Since these agencies get paid for recruiting the right people for companies, they always have a vested interest in fast-tracking the process. Some companies even help the candidates in crafting the best resume and cover letter for the job. A few even conduct mock interviews to help you understand the process better.
Now that you are familiar with the benefits of considering placement agencies for jobs abroad.
Overseas Recruitment Agencies: Key Skills That You Must Consider
Like we already mentioned before, taking help from reliable placement agencies like TDS manpower consultants will help you find a suitable job for yourself. Not only that, they will ensure that you safely adapt to your new location. Understandably, they need to have some skills on their part as well. So, to help you find reliable placement agencies for jobs abroad, ensure that they have the following skills.
Their knowledge about the local area:

Not all recruiters provide a full-fledged service that fits your needs. So, you must choose an agency that understands all the aspects of working internationally. For instance, they must understand the legalities, global mobility, and demands of the work. Now, suppose your recruitment agency has local connections with that area. In that case, it will come in handy for you in terms of good opportunities.

Their knowledge about the local rules:

Like connections with the right companies, they must understand all the local regulations or laws. These include understanding regarding immigration, or human resources, and other regulations related to labor. If the overseas recruitment agencies have more substantial compliance right from the start, you'll have a higher chance of getting a good job.

They must have the right experience:

Starting a life in a new location is very daunting at first. Searching for school, accommodation, and other services is quite challenging. However, with a reliable recruitment agency, you can get over such challenges pretty quickly. For instance, they will help you with a visa and a hotel. And why not, since they have experience moving workers through multiple countries.

They have better reach:

This is one of the essential skills that a recruitment agency must-have. They must have the potential to help you with a variety of international job opportunities. For instance, if they have offices in different regions globally, their recruitment success automatically increases.
In a nutshell, they must have the right connections, proper channels, and knowledge about international employment laws and rules. Only then can you land yourself a good job opportunity.
Final Takeaways
The job of overseas recruitment agencies is to fill the roles. Booking maximum interviews is not their job. They get in touch with fewer candidates, but mostly all of them have the right qualifications to do the job. After all, their bottom line is to go for someone who is a long-term hire. Their motto is to establish relationships with clients and candidates.
They will make sure to support you through the hiring process and with international relocation. And why not when they understand all the needs of the candidates to ensure impeccable services.
So, if you are looking for a job abroad, it would be good to get in touch with such experts. They will support you, irrespective of the location. They will quickly turn a month-long search into a few days. Won't that be a great help? Why waste time reaching the companies when you can bridge the gap with a good recruitment agency?
RELATED ARTICLES