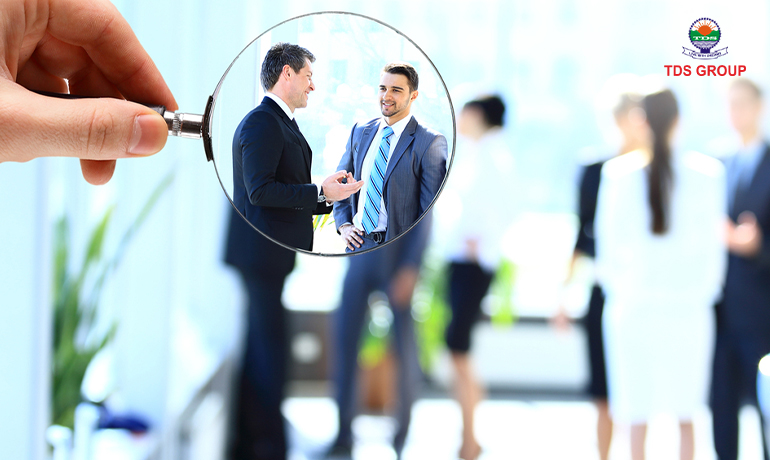 Imagine this. You got a call about a job from one of the best executive search firms to hire you. And that for a profile you didn't know existed. But that's not a strange thing. The strange thing is that you were thinking about making a move, and boom!! You get a call. This makes you feel:
"How did they find me?"
"Can they read my mind?" 
Quite evidently, finding the right talent is very difficult. This is where executive recruiting firms come into the picture. They are the backbone of any organization since they help fill the role of senior, executive, or other specialized positions. 
Many companies use the services of the top executive search firms to find candidates for their positions. Admittedly, it's because companies are often unable to easily track or identify candidates in normal circumstances. 
But how do they work? What makes them so appealing? Keep reading, and you'll find out now!
Executive Search Firms: Unraveling their Work Style
Ideally, these firms use their extensive networking and years of experience. Plus, they include their expertise to find ideal or suitable candidates for their clients. They conduct comprehensive interviews, and only after screening thoroughly do they present such candidates to their clients. 
But their role doesn't end here!
They also ensure that their clients draft accurate and appealing job descriptions. By doing so, they can attract a pool of talented and qualified candidates. 
But hang on! 
There are different types of searches carried out by these executive search firms. Do you know what they could be? Let us help you find out!
Retained searches
In this, the top executive search firms ask the client to pay some amount of fees before beginning the search. And once they find a suitable match, the initial amount is deducted from the total due payment. This is more like a consultation where the manpower consultancy in Gurgaon helps the clients. In short, they help them at every stage of the recruitment process. And this also includes creating an impeccable job description and crafting on-point job letters. 
Contingency searches
In this, the search firms are usually less formal and narrower in their process. In this case, the recruiter will only be involved in candidate presentations. Beyond that, they will have no role in the hiring process. Since there is a difference in the fee structure of the services, usually retained clients get priority for their financial commitments.
All in all, the relationship is either contained or retained. In other words, contingent recruiters get their due payments when they successfully complete the search. On the other hand, retained ones typically get paid for the process of finding suitable candidates.
Having said that, you must be thinking, why do companies/ clients use their services in the first place? Isn't it? Keep reading, and you'll find out now!
Why do Organizations Take Help From Executive Search Firms?
The reason is pretty simple. It's because corporate organizations don't have internal resources or the evaluation skills to recruit candidates for higher roles. Moreover, their networking isn't extensive either. With the top job consultant in Uttarakhand, one can even recruit the top talent of the competitors indirectly. 
Let's not forget one thing. The traditional ways of finding candidates, like posting a job online, usually result in many messages from unqualified candidates. And this can easily make the entire process full of hassles and time-consuming. 
However, using the help of these search firms, you can accentuate their search, which was otherwise not possible. Precisely why experts recommend using a firm that has the right experience and expertise. By doing so, they will support you to find the top talent for your open positions. 
What else? Here's how hiring an executive firm will be a good thing for your organization!
They Will Help you Find The Right Person
When it comes to searching for a candidate for a job profile, people often look for the best candidate. However, that's the wrong perception. With these search firms, you will only receive candidates that meet the requirements of your open position. The idea isn't to find the best profile but the right profile. 
They use unique strategies to attract the right professionals. Plus, they have access to passive candidates or profiles as well. So, they conduct interviews for the people who aren't looking for a new position but might be interested.
They Will Help You Refine Your Search For Executive Level Placements
Since you are using their services to find executive-level candidates, such as Director and other C-level positions. So, the packages are not only limited to base salaries. But one needs to talk about bonus potential, relocation assistance, and other attractive packages. 
Furthermore, these search firms use a multifaceted approach, the probability of finding a suitable candidate is much more. Plus, they have done this job for years. So, their experience in this niche will help you conduct a successful search.
They Have All The Tools to Source Right Candidates
It's so surprising that these firms always find the right fit for an organization. Why not? They use a plethora of strategies to attract a suitable candidate. For instance, they use social media sites, communicate via direct email requests. Not only that, but they also have access to a variety of niche job boards. 
In addition to that, they also have a database of previously screened candidates. So, their talent pool is much more extensive than yours at any given moment.
Wrapping up
Unlike popular presumptions, executive search firms are not the same as any other employment agency. They are only helpful in entry-level or mid-level roles. However, these search firms are pretty beneficial in placing candidates at an executive level. 
So, next time you want to hire someone at an executive position, try contacting search firms. They have the proper knowledge and expertise to help you find a suitable candidate. Further, their suggestions will help you make an informed decision. 
But don't forget! Individuals don't pay these firms. Instead, companies hire them to fill a position. So, they will always work in favor of the organization while understanding the needs of the candidates they are in touch with.
In short, it will be a win-win situation for all!
RELATED ARTICLES