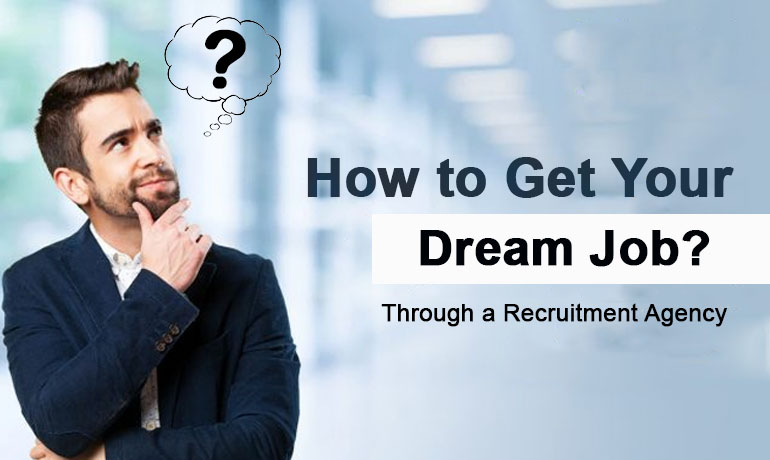 After all your effort and receiving a degree, making initial strides up the professional ladder can be nerve-wracking! Even if you got yourself prepared, you're likely to encounter some refusal while locating your inaugural career-oriented job. Discovering the perfect job can be made simpler if utilizing an employment agency's services.
What is a recruitment agency?
There are a few different types of recruitment agencies to choose from, each with its own advantages. Some are generalists, covering a wide range of job markets, while others are more specialists and only deal with a limited number of industries. If you're looking for work in a specific field, it's probably best to go with a specialist agency that has more insight into your particular industry. They're more likely to have access to relevant jobs before anyone else.
It's important to treat your meeting with a recruitment agency as though it were an interview. This means dressing smartly and being prepared to showcase your skills. The agency will likely have you take some aptitude tests so they can better understand your skill set and match you with appropriate jobs. If you can show the recruiter that you're serious about finding a job, they'll be more likely to remember you and put you forward for higher-profile positions.
What else can a recruitment agency provide?
A recruitment agency will often provide tips on how to improve your CV or do a better job in an interview. Experienced recruiters can help identify errors you might have otherwise missed in your cvs, such as typos or incorrect punctuation. They might also suggest relevant keywords to include. If you're serious about getting a job, it's important to take their recommendations into consideration and make the necessary changes.
Why is it important to find the right agency?
Just as it's important to find the right company to work for, it's also key to finding the right recruitment agency to help you with your job search. A good recruitment agency will get to know you and your skillset so they can start to identify which companies and positions would be the best fit for you. Many agencies pride themselves on developing long-term relationships with both clients and candidates, so it's important to be receptive and cooperative with the agency you've chosen.
With any recruitment agency, it's important to build a long-term relationship in order to gain the most benefits. For example, if you're happy with the agency, you'll be more likely to recommend them to others or use them again if you ever need to change jobs. Additionally, your position within a company may give you the opportunity to use the recruitment agency to help fill staff vacancies.
 After your agency has met with you and gotten to know you and your goals, they will begin the job of finding relevant positions that match your skills and desires. This way, you don't have to spend time looking through job postings yourself – the agency will bring the jobs to you. This saves you time and energy that can be better used in other areas, like preparing for interviews or doing voluntary work in your desired field. By doing these things, you will make yourself even more attractive to potential employers.
What next?
Having supportive people in your corner is always a good feeling, especially when you're job hunting. A good recruitment agency will connect you with potential job opportunities and provide detailed information about each role so that you can be fully prepared for interviews. However, it's also important that you do your own research about the company and the role before going into an interview.
This way, you can ask thoughtful questions and show that you've taken the time to learn about the company and what they's looking for in a candidate. By doing your due diligence, you'll be able to make a stronger impression and demonstrate your commitment to the role.
This will make a great impression on potential employers because it demonstrates that you have taken initiative and are interested in them as a company. It also indicates that you are prepared and organized, which are qualities that all employers value.
Conclusion:
The recruitment agency will often provide feedback to you if you were unsuccessful at an interview. This is a fantastic opportunity to learn where you can improve and where your interview strengths and weaknesses fall. Rather than take the information as criticism, use it to improve your performance at the next interview. Key strengths can be built upon and any weaknesses can be investigated and worked on.
For example, it may be that doing a night course will give you an extra qualification that is recommended or it may be that you just need to provide a stronger example to illustrate your skills.
RELATED ARTICLES