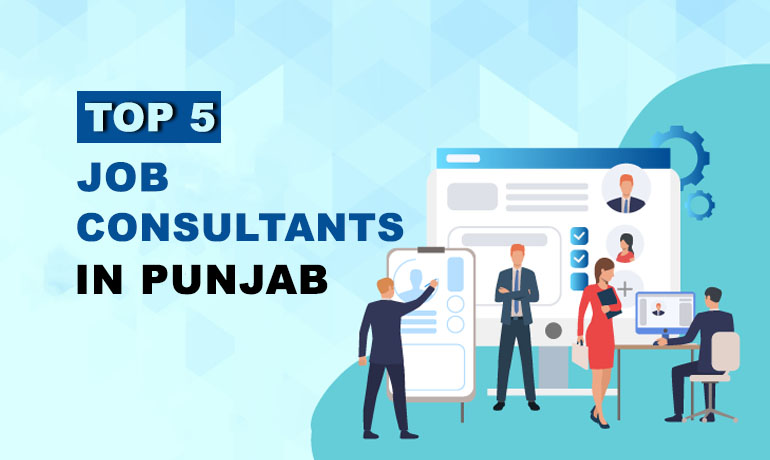 List Of Top 5 Job Consultants In Punjab
Punjab is now a center of all kinds of industries. It has created an environment that allows industries and businesses to develop within the city. Additionally, the government sector has existed since its beginning.
Thus there are plenty of opportunities for employment throughout the metropolitan area. However, the majority of people are looking for work.
The rise in employment has led to the creation of an entirely new industry of services that assists you in finding the right job. We recognize this sector by its name: Job Constancy, Recruitment Agencies, or Employment Agencies.
They have assisted thousands of individuals for the last decade to locate the most suitable job opportunities and have helped them develop their own.
We chose to present you with the top 5 job Consultants in Punjab.
1. TDS Group – TDS Group is ideal for recruiting the best candidates from the IT, BPO / KPO, automotive, and insurance industries. TDS group most famous job consultants in Ludhiana makes it easy for you to get started by helping you connect with people who need help.
We're a firm for recruiting that specializes in finding the best candidates for job openings at the top companies. Our staff consists of highly skilled managers and recruiting specialists.
We've been developing and refining our recruitment processes for the past 20 years but before we can identify your needs and preferences for competent staff we need to meet you as a human first.
Contact Details:
Location : M/s TDS GROUP, MS Tower 1st Floor, Focal Point Road, Opposite PUDA Park, Chandigarh Road, Ludhiana
Phone : 0172-5090668
Email : info@tdsgroup.in
2. Career X – Career X is one of the top career consultants available in Mohali. They provide the most enticing job opportunities in a broad variety of job different categories.
With a strong standing and fame in the industry, they are competent in providing positions in Tri-City as well as across the nation. They have the top options in the middle, senior, and more advanced job needs. Their primary goal is to offer a suitable job for qualified applicants and also to ensure the rules of compliance for their organization.
Career X adheres to the screening process used to find the best candidates and inspire talent to reach their goals in careers. They can assist you in obtaining BPO, Call Center, and KPO job openings, recruiting for both domestic and international businesses Jobs for HR profiles, Part-time jobs, IT positions, teaching jobs, mechanical jobs, data entry jobs, and others.
Contact Details:
Location : SCO – 113, Cabin #1, Phase – 11, SEC – 65, Sahibzada Ajit Singh Nagar, Punjab 160062
3. Power Jobs: POWER JOBS is a leading human resource provider in Ludhiana for manufacturing industries in North and West India. We are committed to providing the highest quality service to our corporate clients as well as to our employment candidates. We have a strong understanding of the specific needs of these industries, and we are dedicated to meeting those needs with our professional and reliable staffing services.
We provide job search services to help clients get their next job as soon as possible and to assist them in long-term career decisions. More importantly, a clear vision is required to achieve the end result. Power Jobs can help you gain this vision and created an action plan to help you realize your goals.
Contact Details:
Address : 3784/4A/1B, Jagjit Nagar, Pakhowal Road , Ludhiana, 141001, India
Phone : 0161 5053103
Email ID : Info@powerjobscareer.com
4. Bharti Consultants –Bharti Consultants is an end-to-end Human Resources solutions provider job consultants in Jalandhar, providing services to clients for more than 10 years.
The pioneers in organized recruiting services for India. We believe in providing solutions for organizational purposes to boost competitive advantages and achieve this by establishing long-term relationships with our clients based on experience, knowledge, and collaboration.
In the past, we've been preferred recruitment partners to prominent NNBFCs Banks, the Educational sector, and Medical Sector to emerge as the top recruitment company in the country.
This, coupled with our position as a trusted consultant to Indian professionals, has resulted in our main strength – the right People in the Right Places.
Contact Details:
Address : 541, First Floor, Behind Market, Opp.Aptech Computers, New Jawahar Nagar, Jalandhar, Punjab 144003
Phone : 0181-4625430 | 7888591574 | 9888485430
5. V-HRSolution – V-HR Solutions Pvt Ltd is a leading recruitment firm in Patiala Punjab providing services across various sectors including IT/ITES, Banking, Finance, Marketing, Manufacturing, Engineering, etc. We provide career counseling and job assistance to our clients.
Contact Details:
Location : CabinNo-3, SCO 134, Basement ICICI Bank, Chhotti Baradari, Patiala
Phone :0175-5000121
E-mail : vhrsolutionproviders@gmail.com
RELATED ARTICLES