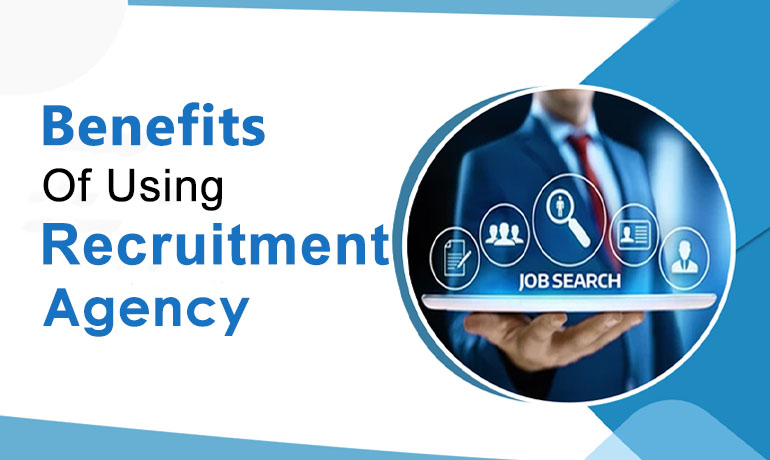 Recruitment agencies play a significant role in the human resource sector. They help in sourcing, attracting, and hiring the right people to fill a vacancy in any organization. Recruiters use a number of strategies in order to find the right candidate for the job.
While doing so, they follow a set of steps to make sure the candidate is placed in the right job. Once hired, the recruiters make sure that the candidate is properly trained to perform their job effectively. It is important to find a best recruitment agency, as they will be able to find the right person for your company. They play a vital role in helping a business grow.
How a Recruitment Agency Can Help Your Business? Read the Benefits Here.
1. It Saves Your Time
Employing a recruiter is quicker than searching for a job yourself. You'll probably avoid boring interviews since the recruiter is expected to eliminate candidates who don't fit for the job. If you're invited for an interview and you're likely to discover it is relevant to your capabilities and salary expectation
Companies that recruit can reach out to many more people than you do because that is what they do. Their databases allow the process to be much faster than feasible for you. They'll know about job openings when they are available and will be able to put you forward instantly. They will not be solely focusing on your qualifications, but if you're registered with the right hiring agencies and possess strong capabilities, they'll be looking to encourage you to be considered for positions.
2. It Costs You Nothing
Employers are paying the recruiters; therefore they'll work hard to get their candidates to move forward. The fact that you do not pay the recruiter means that you're not limited to one. Use all you can to find that perfect job.
Don't let the recruiter company cost you money when you receive your next paycheck. Beware of recruiters who try to sell you something in an effort to fill a job. Be wary of divulging your salary history since this could put an upper limit on the amount they'll want.
Some recruiters are skilled negotiators and will negotiate a better amount of money than you would have gotten yourself. After all, it will increase the amount they make. You must know what your ideal salary should be, and whether the recruiter you choose to work with is willing to market you at the level that is appropriate for you.
3. Their Network is Large
The internet has been a huge help in job searching however, recruiters may be able to source opportunities that you would not have heard about. It doesn't mean that you're the best candidate for the job. You could be considered for jobs that aren't the best however they claim they have narrowed down the necessary quantity of applicants. But, that's the only thing they do, and they might just discover your ideal position.
When you apply directly for job profiles, that you must be noticed, as employers get a lot of CVs. If a recruiter is respected and recommends reliable candidates, employers are likely to accept suggestions made by the recruitment agency to be interviewed.
4. You're Just Another Job
For recruiters, the profit margin is the primary objective. It is essential to be aware of the fact that specific recruiters only want to get candidates to the door for interviews. Ask the recruiter for the details of any prospective job in as detail as you can before deciding to attend an interview. 
Make sure you choose a recruiter who is knowledgeable of the subject matter – hiring a recruiter that isn't familiar with your industry is likely to mean they won't locate the perfect job and won't even offer you relevant interviews.
However, keep your eyes wide open. Using an agent can be beneficial in helping you find the perfect job.
Conclusion
While there are challenges to working with recruiters, it is worth the rewards. Do not give up looking for work if you aren't sure where to start. Websites like Indeed and Monster are valuable resources. However, I recommend making best recruiters like TDS Group an integral part of your job search strategy.
RELATED ARTICLES