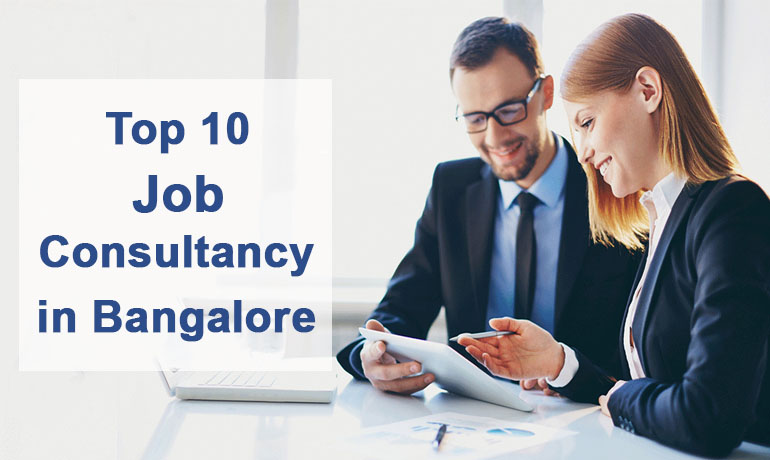 Top 10 Job Consultancy in Bangalore
There is a consistent giant query for an aspirant who is picking the best route for constructing a successful career.
Job consultancies serve as a method to give them the opportunity to select the proper firm based on their capability.
Here is a listing of the Top 10 job Consultancy in Bangalore, these are the organizations that provide HR, director search, permanent, temporary staffing, and recruitment services. The rating process of these top placement agencies in Bangalore is consistently refreshed by our specialists.
1. TDS Group – The TDS Group is one of the premier recruitment companies in Bangalore and provides services ranging for senior, middle, and lower-level executives. With a total of 22 years worth of vast experience in Business Process Outsourcing (BPO), it has become one of the quickest-growing BPO firms in India.
Whether you are looking to hire teams or talent, working remotely, or finding work, the TDS group will make things easy for you. They are a creative placement agency in Bangalore with a team of talented managers and recruiters that are experts in connecting the right people with the right brands.
Address:  M/s TDS GROUP, Tower No. 3, Bagmane Tech Park, Bangalore, Karnataka
Website: https://tdsgroup.in
2. Corp Placements – One of the leading job consultancies in Bangalore, the job portal is located in Bangalore Karnataka. Established in 2003, it provides full HR solutions and executive recruitment, as well as permanent and temporary placements within India. The agency continues to deliver its services throughout the country.
Address:  HAL 2nd Stage, Indiranagar, Bangalore
Website: www.corpplacements.com
3. Global Talent Pool – The worldwide recruitment agency offers staffing, placement, and Human Resources consulting services for Business Process Outsourcing (BPO), Knowledge Process Outsourcing (KPO), IT, Fast-Moving Consumer Goods (FMCG), Insurance, and Banking industries. It promotes several advantages to both job seekers and employers alike with its temporary staffing, outsourcing, and permanent staffing solutions.
Address:  HMT Main Road, Gokula, Bangalore
Website:  www.gtalentpool.com
4. Black & White business solutions Pvt ltd – Founded in 2006, it is one of the premier job consultancies based out of Bangalore. This placement firm supplies HR, staffing, training, and recruitment services to clients comprised of numerous fortune 500 businesses that specialize in IT, telecom, manufacturing, and banking.
Address:   Indiranagar, Bangalore
Website:  www.blackwhite.in
5. Fivebrosis Technologies – This is a staffing consultancy in Bangalore that gives comprehensive human resource solutions, including executive-level recruitment, permanent or contract personnel, and outsourcing of recruitment. Renowned job opportunities in IT, ITES, banking, engineering, and telecommunications are also provided by the job placement firm.
Address:  Cunningham road, Bangalore
Website:  www.fivebrosis.com
6. Pinnacle Placement Services – Pinnacle Consulting is an esteemed job placement consulting firm located in Bangalore that provides a variety of services for the company's HR-related requirements. This company specializes in engineering and IT job specifications. It has its primary office in Bhubaneswar with three satellite locations in Kolkata, Bangalore, and Chandigarh.
Address:  Rupena Agrahara, Hosur Road, Bangalore
Website:  www.pinnacleconsulting.in
7. Leverage Business Solution – Leverage is a top recruitment firm located in Bangalore that covers the account, finance, IT, and marketing fields. They provide staffing assistance, human resource advisory, and recruitment solutions to many prestigious telecoms, IT, manufacturing, and financial businesses all over India.
Address:  Basavanagudi, Bangalore
Website: leveragebusinesssolutions.com
8. Nivansys Technologies Pvt ltd – Nivansys technologies, an IT solution provider that operated since 2008, provides a range of services, including HR placement, developing and designing IT infrastructure, sales and marketing, and travel.
Address:  Vidyaranyapura, Bangalore
Website:  www.nivansys.com
9. Talent Transformation Labs – Having over 15 years of expertise in Job consulting, Talent Transformation Labs (TTL) is a leading name in the HR field. The company offers various HR services such as recruitment, temporary and permanent staffing, personnel evaluations, and executive search. It is connected with some big Indian and foreign companies including AT&T, Jotun, and Saint-Gobain.
Address:  New BEL Road, RMV II Stage, Bangalore
Website:  www.ttlabs.co.in
10. ASAP Info Systems Pvt Ltd – This top job consultancy service in Bangalore comes with branch offices across the USA, Hyderabad, and Chennai regions. As a resource management and recruitment company, its expertise lies within IT recruitment.
Address:  HSR Layout, Bangalore
Website: www.asapinfosystems.com
RELATED ARTICLES