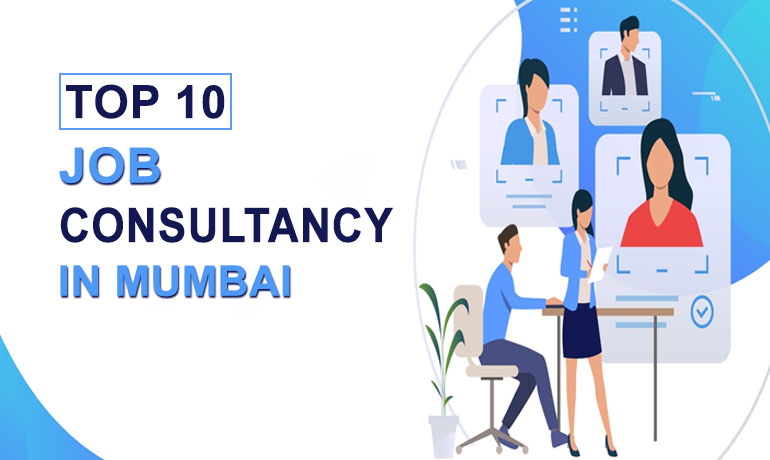 Top 10 Job Consultancy in Mumbai
Top job consultants and agencies in the city help companies find the right candidate quickly. People looking for work in Mumbai prefer to hire the top job consultancy in Mumbai. They can also get in touch with reputable companies. These placement agencies and consulting firms can help both job seekers and employers. These recruitment agencies can help those looking for jobs in IT or other areas such as import/export, IT-enabled service, pharmaceuticals, textile, and automotive parts.
There are many recruitment firms in Mumbai that offer a range of services to job seekers. These firms help job seekers to find suitable jobs in Mumbai according to their qualifications and experience. They also provide guidance and counseling to job seekers on their career options. In addition, these firms also offer resume writing and interview preparation services.
1. TDS Group
As the best placement agency in Mumbai, the TDS group provides the entire functional spectrum, including executives at the upper, middle, and junior levels. It is one of the Fastest Growing Business Process Outsourcing Concerns in INDIA with its vast & varied experience of over 22 years.
Our strength lies in teamwork, ethics, and culture that we have industriously built over the years, and we are committed to growth and guarding the ethics and the high morals developed in the coming years. 
We are driven by the highest quality, integrity, trust, and commitment standards while providing quality professional services by connecting people to jobs and jobs to people through our network. 
We are sensitive to our client's requirements by keeping their interest foremost. Therefore, we provide staffing recruitment in all industrial segments. Some of these are:
Telecom, Pharma, Real Estate, Information Technology, Engineering, Automobile, FMCG, Construction, Chemical, and Petroleum.
Address: M/s TDS GROUP, C/o Reliance Corporate IT Park, Building No. 5C, Second Floor, Ghansoli, Navi Mumbai-400701
Contact No: 0172-5090668
Email: info@tdsgroup.in
Website: https://tdsgroup.in/
2. SID Jobs Consultancy
We are one of the fastest-growing Placement Services in Mumbai. As an executive search firm, SID Jobs Consultancy is dedicated to identifying individuals who stand out from the rest, and whose qualifications, skills, experiences, and ambitions make them the perfect resources for an organization's success.
We are backed by a highly experienced professional team that is highly adept at understanding job requirements and identifying suitable candidates who suit the job requirements of the esteemed company. We work with companies across various industries and have an extensive database of job seekers that helps us identify the right candidate quickly and efficiently. Our commitment and expertise enable us to reduce recruitment costs significantly for our clients.
Services:
ManPower Recruitment Services

HR Recruitment Services

IT Development Services
Address: Office No. 508, Swapna Siddhi Complex, Akurli Main Rd, Near Railway Station, Kandivali(E), Mumbai – 4000 101.
Contact no: 022-2887 8691/92
 Website: http://www.sidjobs.com
3. Integrity Placement & Consultants LLP
Integrity Placement & Consultants LLP, a reputed and well established company provides Placement Consultancy to renowned corporate for middle and senior management.
Services:
Permanent Staffing

Contract Staffing/Temporary Staffing

Executive Search/Talent Hunt

International Recruitment

Payroll Management

Corporate Training & Development

Digital Marketing
Address: 405, Nirma Plaza, Makwana Road, Marol Naka, Andheri-East, Mumbai – 400059
Contact no: 022-40002553, +91 8082277766
Website: https://www.ipcllp.com
4. Placement Mumbai
Placement Mumbai is one of the most reputed recruitment consultants in Mumbai and is a division of Blue Sun Info. It's rated among the top placement agencies in Mumbai. At Placement Mumbai we believe in helping you gain your dream job.
We are specialized in providing highly qualified and experienced professionals for senior level to Middle or Junior level. We believe in understanding our client's needs and providing them with their desired candidates. In today's highly competitive world we require experienced, skilled, and hardworking professionals to get an edge in the rat race.
Service:
Recruitment

HR Outsourcing

Manpower Outsourcing

Employers

Job Seekers

Staff Training

Web/Software Services
Address: 109, Mangal Bhavan, Nr Chandaramji High School, C.P. Tank, Vithalbhai Patel Rd, Charni Road (E, Mumbai, Maharashtra 400004)
Contact no: 8433510083 / 9136527711
Website: https://www.placementmumbai.com
5. 2Soft Solutions
Soft Solutions is a professional HR services company that was founded in 2009. We specialize in recruitment, HR consulting, permanent staffing, contract staffing, contract-to-hire, headhunting, RPO, 360-degree feedback, and payroll services. We are dedicated to providing our clients with world-class service and expertise.
If you're looking for a partner to help you with your HR needs, look no further than 2Soft Solutions. We're here to help you find the best candidates for your open positions, manage your payroll, and provide you with the support you need to grow your business. Contact us today to learn more about our services and how we can help you achieve your HR goals.
Services:
Staffing Services

Technology Services
Address: 103, 1st Floor, Shivam Square, Shree Tirupati Balaji CHS, Bldg No-4, Koldongari, Shahar Road, Andheri (E), Mumbai-400069.
Contact no: +91-22-26843739/40, +91-9920698532
Website: https://www.2softsolutions.com
6. Sankalp Placements India Pvt Ltd.
At Sankalp Placements India Pvt Ltd., we provide full-spectrum Human Capital Services to our clients. We were founded in 2003 with the vision of being able to deliver effective HR solutions that meet the specific needs of each individual client.
Our team is made up of young, enthusiastic, and dynamic individuals who work hard to place over 1000 quality recruits across a mix of mid-sized, private, and multinational companies. Our strong network of clients, our recruits, and their references, as well as our wide range of services, help us brand our HR services portfolio and extend our innovative and cost-effective services.
Services:
HR Recruitment

Executive Recruiters

Staffing Solutions

Training

Preeminent Selections
Address: Sankalp Placements Pvt. Ltd. 207, Marthanda Building, Dr Annie Besant Road, Worli Naka, Mumbai, Maharashtra 400018.
Contact no: +91 913 656 7104, +91 22 4333 9200, +91 22 4333 9227
Website: https://sankalpplacements.com
7. Shella Consultants
At Shella Consultants, we are devoted to making a positive difference in your staffing needs. We are a headhunting and manpower consultancy in Mumbai firm that is highly reputable and recognized for our outstanding customer service and competent employees. We have gained this recognition by providing exemplary customer service and competent employees to diverse corporates, of all sizes; in India, Gulf, Europe, U.K, U.S.A as well as other parts of the globe.
At our firm, we work diligently to provide the manpower you need by sourcing candidates with the desired profile and developing trusting relationships. We understand that businesses today need more than just an able candidate; they are looking for employees who are productive, have a positive attitude, and can become a part of their team. Our industry expertise allows us to identify these qualities in candidates so that we can provide you with the best possible employees for your business.
Services:
International Recruitment Services

Indian Recruitment Services

Shutdown & Turnaround Maintenance

Deputation and Manpower Outsourcing
Address: 1203, Universal Majestic, Ghatkopar Mankhurd Link Road, Chembur West P. L. Lokhande Marg, Mumbai – 400043, Maharashtra, India
Contact no: 08048402185
Website: https://www.shellaconsultants.com
8. Online Selection HR Consultancy
We are a well-established and professionally-managed Placement Consultancy based in Mumbai, specializing in sourcing top managerial talent across a wide range of skills and functions. We've been in the industry for a decade, providing quality Placement services to clients across various industries in Mumbai.
Our role begins with understanding the client's needs and we take great pains to understand the nature and complexity of our client's business. This allows us to more effectively source candidates who will not only be a good fit for the job but also for the company's culture. It is this power that helps us to provide our clients with candidates who are of the right profile as Placement Consultants.
Services:
Staffing

Placement Consultancy

Hierarchy
Address: E / 2 ,Ground Floor, Daginawala Mansion, Senapati Bapat Marg, Mahim ( West ) , Mumbai – 400 016 , Maharashtra , India.
Contact no: 9819623628 / 9819476670
Website: http://www.onlineselection.co.in
9. Zion Placement Consultancy And Services
Zion Placement Consultancy and Services is a professionally managed Indian company that has its own proprietary recruitment platform, Candidate Life Cycle System (CLCS). CLCS has the ability to search and match candidate resumes to job descriptions, raising the recruiter validation and quality of the recruitment process.
Service:
Recruitment And Staffing

HR Dept. Outsourcing

Training & Development

Resume Services

Advertising On Behalf Of Your Company

Background Check Services
Contact no: +91 8779 6998 99, +91 9833 1915 07
Address: Leo Land, C – 104, Andheri – East, Mumbai – 400072
Website: https://zionplacementconsultancyandservices.com
10. Ajeets Group
Ajeets Group has been in the business for 27 years and has continued to grow and adapt alongside the ever-changing marketplace to best suit the needs of its clients. With a strong, globally-reaching network of clients, Ajeets Group has been able to provide time-tested talent solutions that perfectly fit each client's specific staffing and technology initiatives.
The company was originally founded in Mumbai (India) in 1991 and has since then expanded its reach to include overseas recruitment and a strong presence in all SAARC & GCC countries.
Services:
Middle East Recruitment Services

Security Service Recruitment

Plastic And Fiber Plant

Far East Recruitment Services

Engineering Services

Civil Services Recruitment

MEP Recruitment

Oil & Gas Recruitment
Address: A-407, Western Edge-phase II, W.E Highway, Borivali (East), Mumbai – 400066, Maharashtra, India Land Mark – Near Tata Steel, Behind Metro Mall
Contact no: +(91)-9090095993, +(91)-22-28706081
Website: http://www.ajeets.com
RELATED ARTICLES