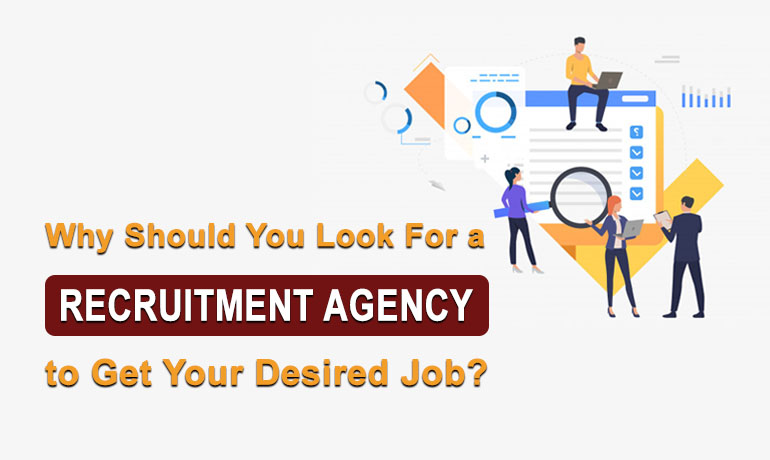 Why Should You Look For a Recruitment Agency to Get Your Desired Job?
Are you looking for information about the most effective recruitment agency to get your desired job?
To help you, we'll tell you the most effective recruitment agency.
Finding a job can take lots of energy and time to be successful. While tried-and-true job search websites like LinkedIn, Indeed, Ziprecruiter and Glassdoor will surely guide you to the perfect work, many job seekers do not realize there's a better approach.
The recruitment agencies are job search specialists. Employed by companies seeking skilled candidates, recruitment agencies can help you find the perfect job you want for no cost.
Find out more about the process and why you should consider adding it to your checklist of job search strategies.
What is the way that recruitment agencies function?
These agencies also referred to as hiring agencies are businesses that source, vet interviews and then hire candidates for jobs on behalf of a company.
Here's how they operate:
Signing up with a recruitment agency
If you're a job seeker, you'll have to locate a recruitment agency that matches your talents and interests. Many recruitment agencies specialize in different fields and you'll need to select one that's compatible with your career goals.
When you've located a recruitment service that you like You fill out an application, send your resume, take an interview and occasionally complete qualifying tests and undergo instruction. After the recruitment agency has collected all the pertinent information about your work experience, qualifications, and your desired career path then you can begin working with them to get your ideal job.
Finding a job through a recruitment agency
Once you've signed up and been accepted by an agency for recruitment, you can begin browsing the agency's jobs, usually using an experienced recruiter who can guide you in the appropriate direction.
Recruitment agents can assist you at each step of the process, from providing feedback on your application, to giving you suggestions for the interview. If you are offered an offer to work and the agency that you are working with usually negotiates on your behalf.
What happens once you've been hired?
Once you've been hired, the company sometimes handles your contract and payroll for temporary employees. If you're hired on the long-term, your employer typically handles your salary.
TDS Group is an ideal place to recruit the top candidates in the IT, BPO/KPO, automotive, and insurance industries.
The TDS Group will make it easy for you, whether you're looking for jobs, finding teams, and individuals, or working remotely.
We're a firm for recruitment that specializes in matching the most qualified candidates to the top companies. Our team is composed of highly skilled managers and recruiters.
In the last twenty years, we've developed and refined the process. However, before we are able to recognize your requirements and preferences for competent staff, we need to meet you as a person.
Final Thoughts
If you're a job seeker, hiring a recruiter opens many more opportunities than applying on your own. You'll be able to save yourself a lot of stress, time, and energy by letting recruiters do the heavy lifting in order to match you to the ideal job.
RELATED ARTICLES